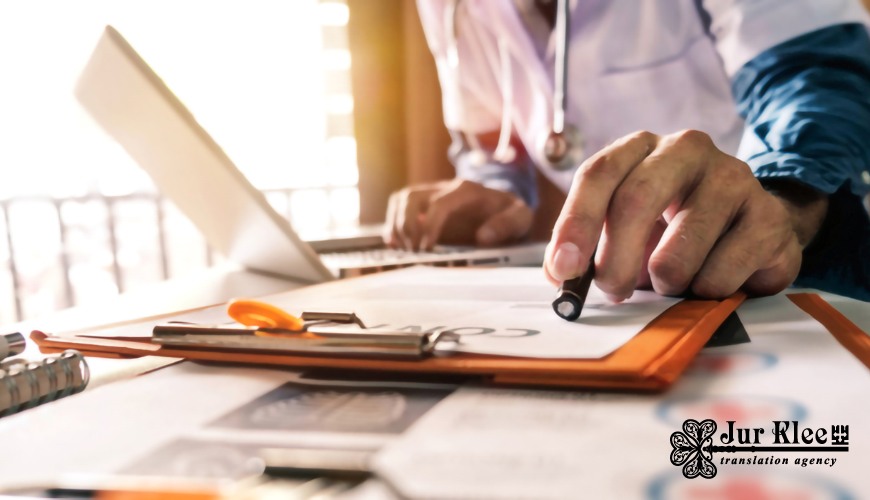 Special aspects of work with medical translation. How does this happen?
Medical translation is a translation of various medical, pharmaceutical, pharmacological, as well as texts of biological content. According to the specifics of these industries, it is necessary to take into account special terms that are specific to these industries. It is also important to take into account that the medical translation from English will have its own peculiarities and translation from such languages as Spanish, French, German, Hebrew, Italian will have another.
That is why in order to perform an adequate translation, a translator must have an appropriate medical or pharmaceutical education. Also in medicine there are such areas as diagnosis, various studies, therapy, psychiatry, dentistry, surgery, gynecology, rehabilitation. Each direction, in turn, has its own specific set of vocabulary.
When translating medical notes and certificates, it is necessary to save the norms and rules that are peculiar to these types of documents.
Who and why needs medical translation?
medical centers. For translation of large volumes of special medical materials;
for the organization of treatment abroad;
scientific medical journals and publishing houses;
manufacturers and importers of medical equipment. To pass the procedures of mandatory certification, translation of passports, schemes, and instructions;
companies that are engaged in the sphere of health insurance;
international organizations involved in clinical trials;
pharmaceutical companies. To pass all necessary procedures for registration, certification and customs clearance when importing or exporting products. To transfer the registration dossiers, clinical and preclinical studies, certificates, licenses, reports on pharmacological supervision and bioequivalence;
private person.
What is the process of medical document translation?
We coordinate terms of implementation and cost with you depending on the complexity, sphere, scope of work and begin to perform a translation.

Then we form a team of specialists. It consists of such specialists as: project managers, industry-specific translators, editors, and if necessary, a proofreader.

In order to perform a translation, an original text should have proper quality and format.

When several translators translate one text together, it is necessary to use special software to eliminate inconsistencies in the translation of the same terms. It automates the accumulation of terms that prevents the risk of non-compliance.

The translation is checked by editors who have appropriate education and experience.

At the stated time, a translation in appropriate form and with all important information is presented to a client.

Why should you work with our translation agency?
The main task of medicine is to ensure the health of the patient on the principle - do no harm.
That is why translation of medical text should be performed only by professional translators with relevant expertise. Otherwise, there is a high risk of harm to health due to incorrect or inaccurate translation.
Our advantages
Work with your documents will be carried out only by highly qualified specialists who have extensive practical experience, necessary medical or pharmaceutical education, аnd know all intricacies of this type of translation.

The entire text is translated in compliance with the uniform medical terminology. All highly specialized terms, abbreviations, as well as professional phrases are translated with the help of a dictionary and a set of terms of the corresponding medical sphere. The use of modern computer technology, as well as translation memory technology, ensures the unity of all terminology.

In the process of translation each medical text goes through several stages of check, such as review, directly by translator after translation, editing, and check by other specialists regarding the compliance to all international standards. Accordingly, all possible inaccuracies of the translation, typos, punctuation and grammatical errors are excluded. Therefore, all information is transmitted correctly and fully.

Each order is executed promptly and on time, taking into account all the wishes of a customer, as well as at an affordable price.

Our company is one of the largest companies in Ukraine. We perform translation of medical documents in Kyiv, Kharkov, Odesa, as well as in other cities of Ukraine. Our services are used by a large number of customers including large enterprises and individuals. You can find their recommendations and reviews, as well as order a medical translation on our website.