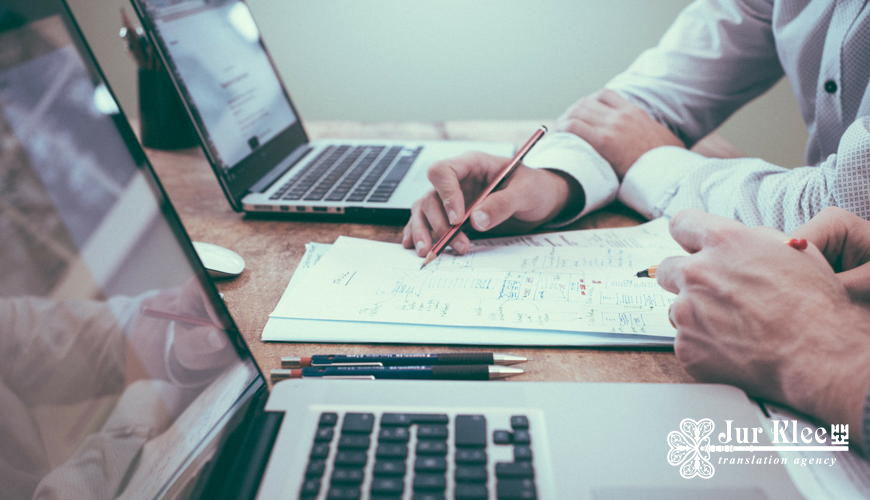 Website translation – as a tool of client acquisition. Special aspects, difficulties and development directions.
In the modern world more and more companies are seeking to broaden the geography of their client base and make their global debut. Alongside with improving communication and work structure of the definite format, it is also necessary to pay attention to the promotion of the website. The first thing you have to do in this case is to translate websites into the corresponding foreign language. How to do it, as well as how to translate your website correctly into the Russian language will be discussed in this article. So, let's start.
Modern realities of the Internet environment
The web-platforms, as well as the companies themselves, need permanent mobility. If earlier two pages in English used to be enough to think, that this format is convenient for the users, now you are bound to stick to certain standards. For, example, it is good to create a website with pages in three languages. In this case you can provide the information about your company for the citizens of your country, as well as Russian- and English-speaking clients. Due to the creation of the location convenient for them, you definitely increase your client base.
A couple of facts about special of translation
Mostly companies create websites in their native language. And thereafter, starting to expand their activity beyond their own country, they start thinking about the need for translation of the website into Russian and other languages of their potential customers. It is clear for big corporations, which are ready to change in favour of the business common development. In case you are still in doubt, whether you need to have the website translated into Russian, English or some other language, we have prepared a range of clear advantages.
In case of translating your website you will get:
Perfect option of a modern, user-friendly website;
New clients from abroad;
Increasing your client base;
Increasing competitive ability;
Your company will get an international status after the first orders.
It is worth to note, that you can always have your website translated from English into Russian. It is especially essential for the companies, that were initially English-speaking countries-oriented, but that now decide to broaden the geography of their customers. Due to the upgrading of your internet portal, your Russian-speaking potential clients will feel much more convenient while scrolling through or choosing your products.
Process of working on the website
The programming technologies themselves are far ahead. Now you can launch an international website or make two different websites for different nations. Anyway, if you want to have your website translated, you have to realize and to pay attention to the following:
Translation of the whole service or separate pages;
What languages you choose;
Proofreading and editing by the professional.
So, you have firstly to realize the need for the copy of the whole website in the other language. For example, if you own a big international corporation, of course, it is worth making a full-featured website in English or Russian. However, if it is a young company making its first steps in the international space, you can limit to a couple of pages translated. The experts often recommend to choose the main page, ad unit and order form or contact information. In this case you won't overload your portal, but will become understandable and available for more clients.
It is important to know who your potential customers are. For example, if you are Russia-oriented, there's no need to create a website in English. And vice versa. Otherwise you may risk to lose good attitude of your potential clients.
Trust the experts
As we have already mentioned, the idea of the creation of the website in different languages is brilliant. However, nothing is so simple. The translation of the website itself, creation of the additional locations, selection of the material to be translated, the complexity of the writing code for a particular service. All these aspects are clear only to an expert in this field. That is why we highly recommend to contact the specialized companies, which will help you do everything correctly. Contacting the professionals, you get a brilliant website available for different nations, without any efforts and wasting of your time! Do it now!